On New Year's Day, I was out searching the internet for genealogy information and came across a link to obtain  the immigration file for a German immigrant ancestor who had registered starting in 1940.  With this new resource, I hoped to find more information on my grandfather Frank Hess Sr.  So I sent off my $20 and the information I had on him and 5 days later I received a letter from the U.S. Citizenship and Immigration Services.  They had identified his file, but they no longer had it.  It was at the National Archives in Kansas City.  They then proceeded to tell me how to obtain a copy of the file.  I sent off another email and after another $20 fee and a wait of another week, I received the six pages of the file including this picture taken in 1942 of Frank Hess.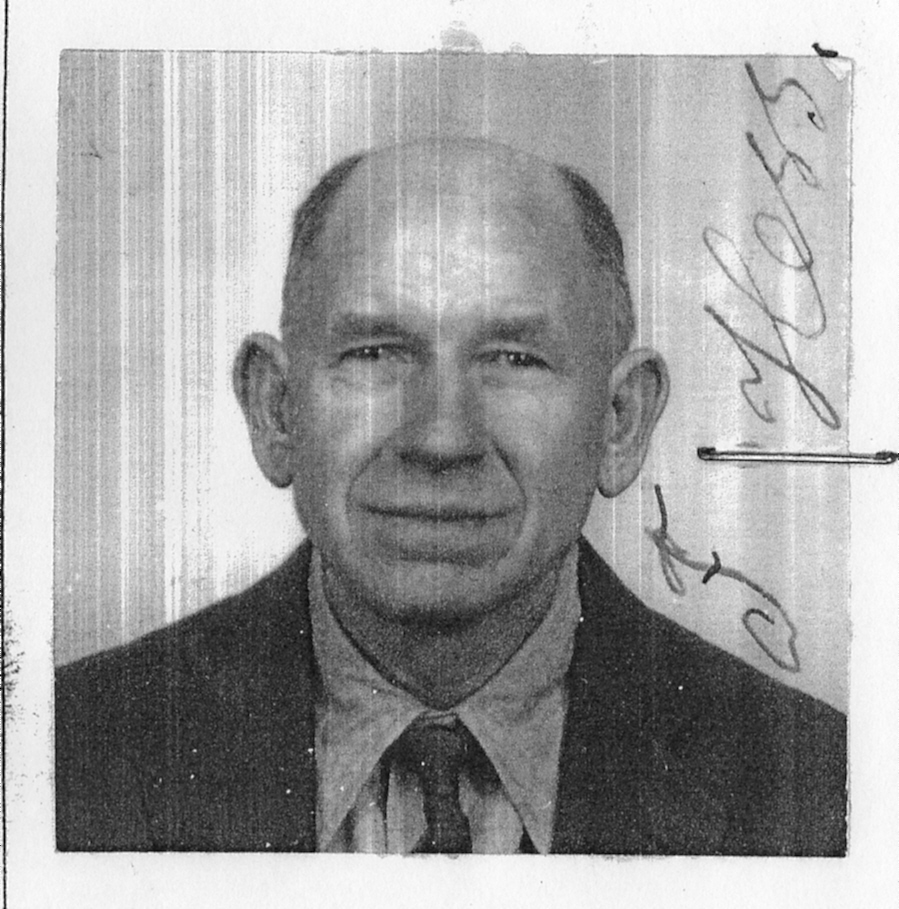 I have posted the rest of the file in the Family Tree in an Album attached to Frank Hess Sr.
A couple of things I learned from this new record is that he immigrated in 1910 as a crew member on the S.S. Kaiser Wilhelm II.  He entered the US at Hoboken, NJ.  He could not recall the exact date he entered the country except that it was in 1910.
I knew he served in the German Army before he arrived, because we have a picture of him in his uniform, but I did not know it was from 1904 to 1906.  That is another clue that we might be able to use to find more information about him.
Here is a postcard and a picture of the S.S. Kaiser Wilhelm II.